About Me
Monday, Feb. 11, 2019   3:54 AM
---
ABOUT ME

---
I look like a lot of people, things, etc. I look like Riley the Birthday Dog, when stoned.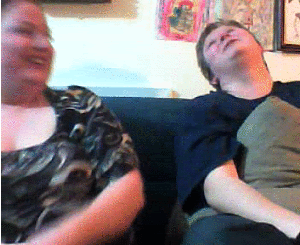 I AM:
- An 1988 addition to the Canadian population
- The unsuccessful author of 6-or-so ebooks
- Known mostly for my evil cackle and offbeat presence
- Spend most of my time sitting around, doodling & writing in journals
- Dabbles in hobbies such as yarnwork, papercraft, sewing & languages
---
MUSIC:
Rock, instrumental, 80s, 90s, 70s, 50s, foreign, random. ザ・ブルーハーツ, 10 rue de la Madeleine, Alien Ant Farm, ABBA, Adele, Atmosphere, BNL, Blind Melon, Battles, Billy Joel, Boston, Coheed & Cambria, Eagles of Death Metal, ELO, Eminem, Foo Fighters, Genesis, Nirvana, Goo Goo Dolls, Jethro Tull, Jim Croce, Journey, movie soundtracks, Kimya Dawson, Led Zeppelin, Michael Jackson, Manic Street Preachers, Matchbox 20, Matthew Good (Band), Meat Loaf, Milla, Mme Corpse, Mohammed Rafi, Moist, Muse, Oceanship, OLP, Ozzy Osbourne, Pink Floyd, Psychostick, Rammstein, Rush, Sarah Slean, Neko Case, Tegan & Sara, Supertramp, The Cliks, The Mountain Goats, The Offspring, Weird Al.
MOVIES:
Brazil, 12 Monkeys, Man on the Moon, Donnie Darko, Gran Torino, Ghost in the Shell, Blood: the Last Vampire (2000), Hot Fuzz, Eternal Sunshine of the Spotless Mind; See No Evil, Hear No Evil; A Nightmare on Elm Street (1984), Peggy Sue Got Married, The Labyrinth, The Faculty, Kevin Smith stuff; stand-up comedy.
---
BOOKS:
* Books pertaining to the Leopold & Loeb case
* Psychohistorical Crisis - Donald Kingsbury
* Casebook of the Black Widowers - Issac Asimov
* Murder on the Orient Express/Curtains/10 Little Indians - Agatha Christie
* The Bachman Books Omnibus - Stephen King
* Everything's Eventual - Stephen King
* Transmetropolitan
* No Harm Undone - Hitchcock, et al
* The Trigan Empire (Hamyln edition)
* Oryx and Crake - Margaret Atwood
* Bill Hicks: Agent of Evolution - Booth, et al
QUOTES:
"By and large, language is a tool for concealing the truth." - George Carlin
"It's like your batteries get low, and you need to charge them on someone else's story." - Margaret Cho
"We are our own facilitators of our own creative evolutions." -- Bill Hicks

"We have developed speed but we have shut ourselves in: machinery that gives abundance has left us in want. Our knowledge has made us cynical, our cleverness hard and unkind. We think too much and feel too little: More than machinery we need humanity; More than cleverness we need kindness and gentleness. " ... "Don't give yourselves to these unnatural men, machine men, with machine minds and machine hearts. You are not machines. You are not cattle. You are men. You have the love of humanity in your hearts. You don't hate, only the unloved hate. Only the unloved and the unnatural. Soldiers: don't fight for slavery, fight for liberty." -- The Great Dictator, Charlie Chaplin
"I went to a bookstore and asked the saleswoman, 'Where's the self-help section?' She said if she told me, it would defeat the purpose." -- George Carlin
"I don't know what your generation's fascination is with documenting your every thought... but I can assure you, they're not all diamonds. 'Roman is having an OK day, and bought a Coke Zero at the gas station. Raise the roof.' Who gives a rat's ass?" -- Mr. Griffith, Easy A (2010)
COMEDIANS:

Andrew Dice Clay
Bill Hicks
Bill Maher
Bo Burnham
Bob Saget
Chris Rock
Dave Attell
Dave Chappelle
Gabriel Iglasias
George Carlin
Jim Gaffigan
Jimmy Carr
Joe Rogan
John Pinette
Kevin Smith
Lewis Black
Louis CK
Margaret Cho
Mitch Hedberg
Richard Pryor
Robin Williams
Rowan Atkinson
Russell Peters
Stephen Lynch
Weird Al
Henry Cho
Joan Rivers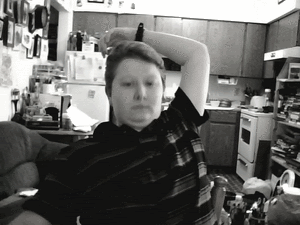 MOLDY OLDIES & NEW NATTERS